When it comes to selling with ease, what you say in a sales conversation matters. But what matters just as much, if not more, is the energy you radiate as you speak. In other words, it's not just what you say, but how you say it.
Consider the difference between someone who asks, "Would you like to sign up?" with the energy of confidence and love, versus someone who radiates the energy of self-doubt or even desperation. "Would you like to sign up?"
Exact same words, totally different experience.
I've been coaching visionary entrepreneurs to sell with greater ease since 2011, and one thing I've noticed is that there common energetic traps, or BEING traps, that stop many talented people from enrolling their perfect clients.
Perhaps because of my background in acting, I quickly realized that there are 3 common 'sales personas' that can make the words you say energetically fall flat (and feel bad), and there are 3 personas that can make you feel good, sound good, and as a result enroll more of the clients you were born to serve.
Saboteur Persona #1: The Martyr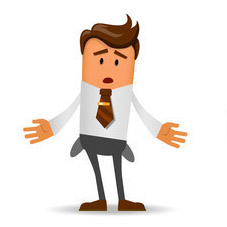 The Martyr wants to help at all costs. The positive intent behind the Martyr's energy is to help and heal others, but in the process the Martyr sacrifices him or herself.
As a result, when you fall into this energy, you can find yourself wanting to make "it" work at all costs. This can include, but is not limited to:
Enrolling clients who are not a good fit or not willing to do their part,
heavily discounting or "selling" premium programs for free,
or signing on a client without boundaries or a formal agreement about the scope of your work.
When you fall into the Martyr persona, the intent to serve often backfires, as without the appropriate pricing, boundaries, or accountability, the Martyr often attracts clients who are not truly invested or appreciative.
Saboteur Persona #2: The Activist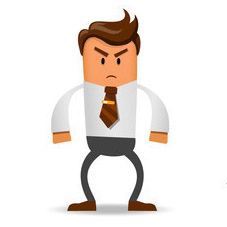 The Activist wants to fight for what they believe in. The positive intent behind their energy is their desire to create real, revolutionary change in the world.
The challenge with the Activist's approach, though, is that the Activist's willingness to fight, creates a tense dynamic with the people they talk to.
If you are falling into activist energy in a sales conversation, that means that you could actually be creating opposition where there isn't any, because you expect it. This means if a potential client has a question or concern, it could affirm that your radical approach isn't usually accepted, instead of seeing how you might easily address the question.
Because of this, The Activist unknowingly lets connections, opportunities, and potential clients slip through their hands because they believe that their mission is inherently difficult.
Saboteur Persona #3: The Sales Person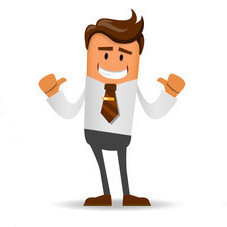 The Sales Person's primary goal is...(shocker!)...to make the sale! The positive intent behind their energy is to help as many people as possible.
It might surprise you that BEING The Sales Person can sabotage your sales, but it can. Because when we think about BEING a SALES. PERSON. or needing to sell, what often is created is the energy of pushy-ness or force.
The three biggest challenges that often come from this persona is:
pushing so hard for the sale that potential clients feel pressured instead of supported (a big turn off)
signing on clients who are not actually ideal and are draining and difficult to serve after the sale is made, or
getting into the energy of proving yourself, feeling that the only way for the client to buy is to convince them that you are "good enough," which typically doesn't feel good to you, and can also be a turn off.
---
The key to enrolling your perfect clients, without strain, is to develop a practice that is simple and consistent, so wins don't happen randomly or unpredictably, but consistently and reliably. And no matter what happens with any individual sale, you will feel good because you are acting with total purpose and integrity.
In my next post, I'll share with you the top 3 Successful Sales Personas. If you've had a moment in a sales conversation that felt effortless and just "clicked," you were likely adopting one of these feel-good, highly-effective personas...perhaps without even knowing it.
So, with that:
Do you see a saboteur persona that have the tendency to slip into?
What else might be stopping you from experiencing total ease and effectiveness in sales?
I'd love to hear your thoughts and comments below!
xoxo,
-Danielle